Dental Crowns and Bridges in Hernando, MS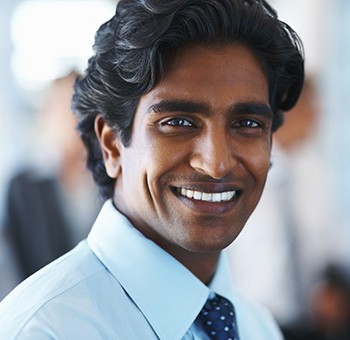 Dental crowns have made it possible for modern dental offices to repair even the most problematic dental issues. If a tooth is broken, chipped, cracked, or naturally misshapen, dental crowns can be used to help restore the tooth to full functionality and appearance. Dental crowns are also used with many root canal procedures to help protect the natural tooth.
A dental crown is a cap that is carefully placed over a natural tooth, providing protection and strength, increasing functionality and improving appearance. Our practice uses beautiful porcelain crowns that are custom made to match your natural teeth. Some of the benefits of a dental crown from Desoto Family Dental Care include:
Each and every one of our crowns is custom-crafted in our in-house lab, ensuring that the highest standards of quality and comfort are ensured for our patients.
Porcelain crowns mimic the appearance of natural teeth, and feel like them too. Our skilled team will color match your new crown with your other teeth so that your new crown looks just right.
Our crowns are strong and durable. With a crown from Desoto Family Dental Care, you can continue to eat the foods you love, just like with your natural teeth.
Dental crowns can be used to help secure dental bridges. A dental bridge can be used when you are missing multiple teeth and is anchored on both sides by dental crowns. Dental bridges look just like natural teeth, and when used with dental crowns are a great way to restore beauty and functionality to your smile.
When you are about to get a crown our team will carefully take an impression that will be used by our in-house Lab to create your porcelain crown. This helps us make sure that your crown will fit and look beautiful.
Have any questions about dental crowns, dental bridges, or how we can use them improve your smile? Call our Hernando, MS dental office at 662-429-5239 or contact us here to schedule an appointment today!