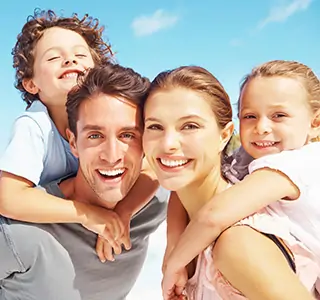 You might feel self-conscious if you have cosmetic flaws in your smile such as crooked, discolored, or misshapen teeth. Many people with cosmetic dental issues cover their smiles because they are concerned about what other people might think of their teeth. Fortunately, we are here to help give you a stunning new smile.
We want you to have the beautiful smile you've been waiting for, and with cosmetic dentistry, we can help you achieve a stunning new smile. We are a cosmetic dental practice. Our skilled and caring team has the skills and knowledge to help improve your confidence with a brighter smile.
Cosmetic Dentistry Services:

Contact Us Today
We care about all of our patients and work to provide cosmetic dentistry to help you and your family achieve the beautiful smiles you deserve. If you have any questions about our cosmetic options, please call our Hernando, MS office today at 662-429-5239, or contact us here!