Invisalign in Hernando, MS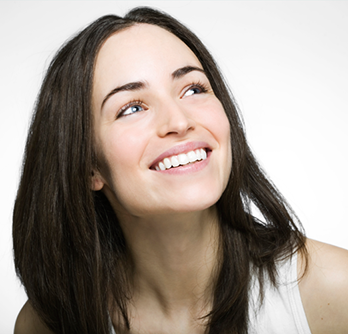 Do you want a straighter, more uniform smile, but don't want to deal with the hassle of braces–with all of their wires, brackets, and demanding care needs? If your answer is yes, then we have a wonderful option for you at Desoto Family Dental Care in Hernando, MS. Invisalign is a fantastic technology that uses clear braces to straighten teeth without the need for traditional braces.
Invisalign uses durable plastic trays that are molded to gently straighten your smile over time.
Invisalign Benefits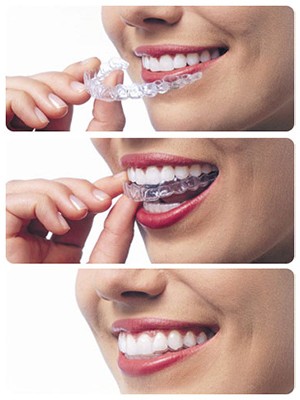 Invisalign usually takes less time and requires less appointments than if you were to use traditional braces. Traditional braces can take around two years to straighten your teeth. With Invisalign, you can enjoy the benefits of straighter teeth in as little time as nine months to a year.
Invisalign trays are made of a high quality clear plastic. They are clear they are not immediately obvious to most people. This means that you can straighten your teeth without feeling self-conscious, like you might with traditional braces.
Invisalign trays are removable. You can continue to take care of your teeth like you usually do. With Invisalign, maintaining great oral health is not a problem, because you can floss and brush your teeth as much as you need or desire.
Another great benefit of having removable trays is that you can continue to eat the foods you love without having to be concerned about food getting stuck in brackets or wires. Straightening your teeth while still enjoying your favorite foods has never been so easy.
Invisalign straightening trays (also known as aligners) are custom-crafted to fit your mouth, so they will look great and fit perfectly.
Have more questions about straightening your teeth with Invisalign or any of our cosmetic dentistry services? Call our Hernando, MS dental office at 662-429-5239 to schedule an appointment today!