Dental Implants in Hernando, MS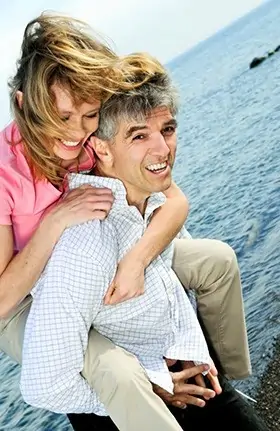 If you have ever lost a tooth and have wanted a replacement option that is more permanent than a bridge or other dental treatment, we have the answer for you. Dental implants are a wonderful technology that effectively help replace missing teeth permanently.
A dental implant is a special titanium alloy post that is placed by a specialist into your jawbone. This post acts like a natural tooth root and provides us an anchor to place a dental crown, effectively creating a "new" tooth.
After the specialist has placed the implant, your gums will need time to heal. Once the healing process is complete, our skilled doctors will carefully place a beautiful porcelain crown on your implant, helping to enhance and restore your smile. A dental implant with one of our custom crafted porcelain crowns looks just like a natural tooth–and it works like one too. We custom make all of our porcelain crowns in house to better ensure that your dental crown fits and functions perfectly.
Some of the additional benefits of implant dentistry include: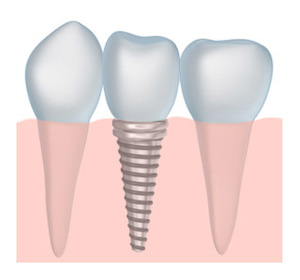 Dental implants can be used as anchor points for implant supported dentures. This form of dentures has a lot of advantages, including no clicking, no denture slippage, and providing a permanent tooth replacement solution.
When you lose a natural tooth, it weakens the integrity of your jaw. A dental implant acts like a tooth root, helping to strengthen your jaw and prevent further deterioration.
We would love to discuss dental implants as a treatment option at Desoto Family Dental Care. Dental implants have improved the lives of thousands of people across the globe. If you are missing teeth, dental implants may be the solution for you.
Have any questions about implant dentistry or about what dental implants can do for you? Contact our Hernando, MS dental office here or give us a call at 662-429-5239 to schedule an appointment today!