Why Choose Us
As your dental wellness provider, we are committed to a gentle and caring approach that focuses on the esthetic beauty and long-lasting health of your smile. We understand the connection of your mouth to your overall wellness, and go to great lengths to provide the most advanced care that we can. We believe in using the latest technology, in a caring, comfortable environment, with doctors who are educated in the latest techniques. We are confident you will be pleased with the care you will receive. Finding a great dentist in Hernando has never been so easy.
Technology
We believe that using the latest technology helps to ensure you get the best possible smile. Our office features the latest in dental technology, which allows us to provide superior care and a more comfortable patient experience. Below are some of the technologies we use here at Desoto Family Dental Care: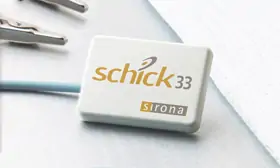 Digital X-rays – Digital x-rays yield larger images than traditional x-rays, helping to improve on the accuracy in diagnosis. In addition, these images require up to 90% less radiation than with conventional film x-rays. Patients simply close their mouths on digital sensors while our computers process the images within seconds. We are happy to offer this technology to you.
Biolase Laser – The Waterlase Laser is a safe and gentle alternative to traditional dental tools. Using laser and water spray, the Waterlase can perform many procedures without a shot or a drill. Compared to the dental drill, the laser produces virtually no vibration or noise, and procedures typically do not require anesthesia. This laser uses energized water molecules to gently wash away tooth decay with unequalled precision, allowing us to preserve more of the healthy tooth structure.

We also use the Waterlase to treat soft tissue problems such as gum disease and to perform minor surgical procedures. It stops bleeding, seals lymphatic and nerve endings, and minimizes inflammation. Most patients report minimal to no post-operative discomfort.
Intra-oral cameras – Intraoral cameras allow our doctors and professional staff to transmit crystal-clear images of the inside of your mouth to a monitor, allowing for easier and more accurate diagnosis of potential oral health problems. This technology aids our dentists in explaining their diagnoses to patients during consultations. It also allows us to create accurate documentation of a patient's dental condition and obtain a quicker response from his or her insurer, who will have clear visual evidence to confirm the results of our diagnostic tests.
Autoclave Sterilization – An autoclave is a device that heats solutions above their boiling point, producing pressurized steam that effectively kills all micro-organisms. To prevent the spread of infection, we use autoclave steam to sterilize all of our instruments prior to performing dental work. Our sterilization practices exceed accepted standards, ensuring the safety of our patients and the cleanliness of our work environment.
Facilities
Our facilities are designed to provide a comfortable, relaxing atmosphere. The first time you enter our door, you will notice the difference. We have easy access and ample parking. The décor and design of our office were all created to reflect the quality, comfort and service we love to provide and one you deserve.
The welcoming reception area is not a waiting room. We do everything in our power to see you promptly and as close to your appointment time as possible. We have a private consultation room designed so that you can speak to the doctors and team about your customized treatment in a confidential, relaxed environment.
After being escorted to one of our clean, sterilized treatment rooms, you will notice the attention we have given to making you feel comfortable. Relax in a specially padded chair with a blanket if needed. We offer complimentary nitrous oxide to further relax you if requested. While you are in the chair, you will notice our beautiful fountains outside that help to put your mind in a more relaxed state.
We've created a comfortable environment that provides you with personalized dental care where you feel at ease. Come visit our office and see the difference!
Proven Experience
The doctors at Desoto Family Dental Care have made it a priority to continue to learn the latest techniques and technologies. Our doctors make Continuing Education a priority and enjoy increasing their dental knowledge and making changes for the betterment of our patients.

For several years, we have been fortunate to receive the award for "Best Dentists in Desoto County" from a survey conducted by the Desoto Times Tribune. This can be attributed to our passion for taking care of patients and treating them as family.
Due to the number of Invisalign cases that Dr. Seymour has completed, he was given the distinction of a "Preferred Provider" from the makers of Invisalign. You can feel confident knowing that Dr. Seymour has the experience to make your smile beautiful.
Dental Lab
Our in-house lab, located on the second floor of our building, enables us to provide the utmost care for our patients. Most dental offices have to ship your impressions to an outside lab. This allows more room for error due to the inability of the dentist to sit one on one with the lab tech. In some cases, your crown or bridge might not fit and you could experience a longer waiting time than you would here at Desoto Family Dental Care. We are able to consult with our lab, from the start of the process until the end. This ensures the best possible smile for our patients.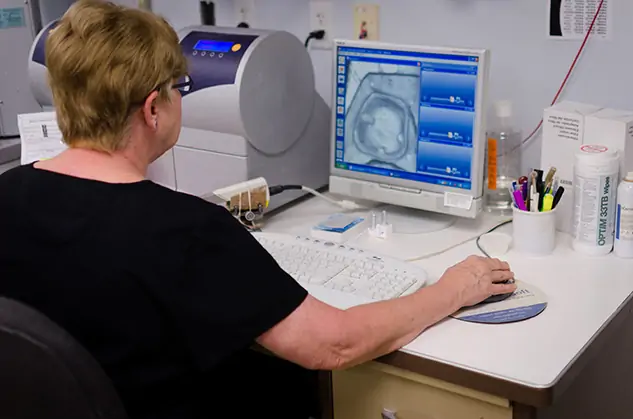 There are many other benefits to having an in-house lab. If there is a need for an adjustment, many times, we can make the correction without you having to come back for another appointment. Additionally, you can receive your new crowns, bridges, veneers, etc. back in a timely manner since we are eliminating shipping times. With the doctor's full involvement in the lab process, the end result can be more aesthetically pleasing and functional. Because we control the quality of the materials we use, you can be confident that your restoration is first-rate and made of safe, non-toxic material.