Root Canal Therapy in Hernando, MS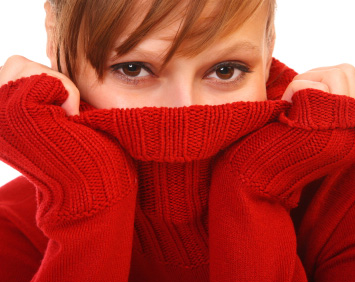 A severe toothache can mean that you are experiencing a tooth infection that has gone too deep into your tooth. Keeping your natural teeth is one of the best ways to maintain good oral health. However, if an infection becomes too deep in one of your teeth, it can compromise your other teeth and overall oral health. Before root canal therapy was widely available, the only option for a tooth with a deep infection was tooth extraction.
Signs that Root Canal Therapy is Necessary
Sensitivity: Although having a sensitive tooth is not always a sign of a tooth infection, it can indicate you may need a root canal in the future–particularly if the sensitivity you experience is extreme.
Swelling: If the area around a tooth begins to swell and the swelling remains, it can indicate you are fighting an infection that may require root canal therapy.
Severe chronic toothaches: If you have a severe or chronic toothache, it can mean that your tooth is struggling to fight off an infection. If the infection has gotten too deep, a root canal may be required.
Abscesses: An abscess around the gums of your tooth can mean your tooth is infected. In most cases root canal therapy can help get rid of the abscess and return you to good oral health.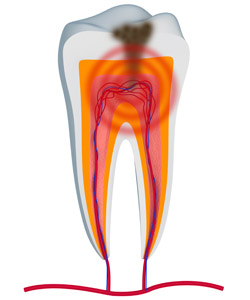 Root canals allow us to fight deep tooth infections without the need for a tooth extraction. During a root canal procedure, our skilled team will gently remove infected pulp inside the affected tooth. Then, we will carefully clean out the tooth to eliminate harmful bacteria that may have contributed to the infection. A special antibiotic medicine is then placed in the clean and decay-free area to help protect and preserve your health. Once this is complete, we will permanently seal your tooth.
Many teeth will require a dental crown to help protect the treated tooth for years to come. We use beautiful, natural looking porcelain crowns that will complement your smile.
If you ever have a deep infection in one of your teeth, we can help get you back on track towards great oral health. Our team is experienced in root canal therapy, and will do their best to ensure you get great care in the comfort of our office.
Have questions about root canal therapy, or what we can do to help you combat a toothache? Contact us here or give us a call at 662-429-5239 today!