Laser Dentistry in Hernando, MS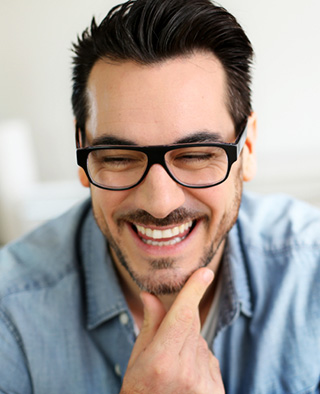 Dental technology has come a long way over the years. In the last decade, more new dental technologies than ever before have become available to help patients achieve a gorgeous, glowing smile. One of the great new technologies that we use at our practice is laser dentistry. At Desoto Family Dental Care, we embrace modern dental technology in order to give you and your family the quality of care you deserve.
Laser dentistry helps us to provide procedures that are more accurate, precise, and effective than previously possible. Procedures using this have been shown to decrease bleeding, swelling, and discomfort. At our practice, we use dental lasers whenever possible, so that our patients get top-quality, gentle care.
Our Laser Dentistry Method:
Our team uses Biolase technology for laser dentistry treatments in the comfort of our office. Biolase is a leader in developing high quality lasers for treatment of a number of different issues in patients.
If you have any questions about laser dentistry or any of our dental services, please don't hesitate, and give us a call today! You can contact us here or give our Hernando, MS dental care office a call at 662-429-5239 today!