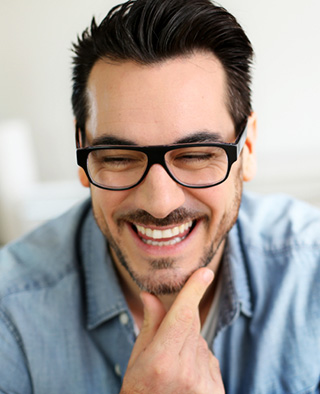 In the last decade, we have seen incredible advances in dental technology, which means more treatments are available to help you get a gorgeous, glowing smile. One of the new technologies we use at our practice is laser dentistry. At Desoto Family Dental Care, we are equipped with modern dental technology to give you and your family high-quality dental care.
Why Use Laser Dentistry?
Laser dentistry helps our dentist provide highly accurate and precise procedures more effectively than ever before. When we use laser dentistry, our patients experience decreased bleeding, swelling, and discomfort. At our practice, we use dental lasers whenever possible, so our patients can enjoy the benefits of advanced dental technology.
Gum Disease and Laser Dentistry
One of the most common treatments laser dentistry is used for is periodontal disease, also known as gum disease. Dental lasers can safely and effectively remove the infected part of the gums and promote tissue regrowth. Other uses for dental lasers include removing excess gum tissue, relieving muscle tissue that is too tight, and treatment of cold sores or mouth ulcers.
Some of the warning signs of gum disease include:
A receding gum line.
Red or swollen gums.
Gums that bleed easily.
Bad breath that won't go away.
Loose permanent teeth.
You might also be at greater risk for gum disease if you smoke, have a family history of gum disease, are diabetic, or have taken certain medications like steroids or anti-epilepsy drugs. You are also at increased risk if you are pregnant or have been pregnant several times.
Give Us a Call Today!
If you have any questions about how we can use laser dentistry to help you, give us a call today! You can contact us on this site or call our Hernando, MS dental care office today at 662-429-5239.