Restorative Dentistry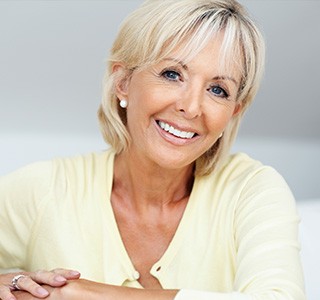 Do you or a member of your family have missing or damaged teeth? Does having missing or damaged teeth keep you from achieving a healthy, gorgeous smile? Has it become more difficult for you to eat the foods you love, or go to social gatherings–such as family events and parties–because your smile makes you feel embarrassed? If so, restorative dentistry can help correct these issues.
Would you like to know more about your options for getting your smile back, but just aren't quite sure where to begin?
At Desoto Family Dental Care, we can help you examine your options for restoring your teeth and smile. Our caring team is devoted to doing everything we can to make sure you understand your options, so that you can make an educated decision about how to proceed.
Restorative Dentistry Services
Dental Crowns | Dental crowns are caps that can be placed over your teeth to help preserve and protect your natural teeth from harm. They can also be used to fix teeth with cracks, chips, misshapen teeth, and teeth that need protection after a root canal and more.
Dental Implants | If you are missing a tooth, dental implants are a great way to help restore strength to your jaw and provide an anchor point for us to place a beautiful new dental crown. By combining a dental crown with a dental implant, we can effectively create a "new" tooth. We work with a specialist that will place your implant, and we can restore your implant in our office.
Dental Bridges | Dental bridges can be used to fill in gaps caused by missing teeth. A dental bridge is anchored on both sides by beautiful, natural-looking porcelain crowns–helping to beautify your smile and allowing you to enjoy eating your favorite foods. Dental bridges look like natural teeth and can be an excellent way resolve missing teeth issues.
We are pleased to be able to offer these restorative dentistry treatments and more from the comfort of our office. Our team is ready to help, so if you have questions about what restorative dentistry can do for you, give us a call today at 662-429-5239!