Denture Options in Hernando, MS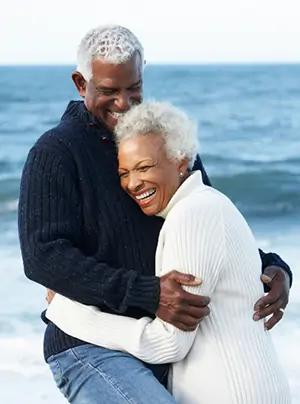 Do your missing teeth make you feel self-conscious? Do you avoid social situations because you are embarrassed by your smile? If you have missing teeth and have felt this way, you are not alone. Many people with multiple missing teeth avoid social occasions–such as family gatherings or parties–because they feel anxious about sharing their smile. In addition to the social limitations, missing teeth can make eating your favorite foods more difficult and time consuming. Luckily, you can have your missing teeth replaced with dentures.
We understand that losing teeth is a personal tragedy, and our caring and compassionate team work their hardest to provide our patients with excellent options to treat lost teeth.
One of the great ways to improve functionality and appearance for those with multiple missing teeth is dentures. If you have few to none teeth, a complete denture set are a fantastic option. If you have some teeth left, you may want to consider a partial denture to fill in the gap.
At Desoto Family Care in Hernando, MS,  we are excited to offer a few different types of dentures to our patients. If you are in the market for dentures, we are confident that either of these options could be a great solution for you.
Our Dentures Include: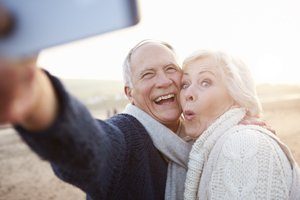 Conventional Dentures |

Conventional dentures are a great option if you have few to no teeth left. First, our team will take a mold of your mouth, Based on that mold, a professionally made, custom-crafted set of dentures will be created just for you. These have been a great option for many patients over the years, and continue to improve the lives of thousands of people each year.

Implant Supported Dentures |

Implant supported dentures are a fantastic way to restore your smile. Implant supported dentures use dental implants to secure the dentures, making them a permanent solution with no worry of slippage or clicking.
Have questions about our denture treatments, or what options are available to treat your tooth loss? You can contact us here or give  our Hernando, MS dental office a call at 662-429-5239 to schedule an appointment today!