Robert Seymour, DDS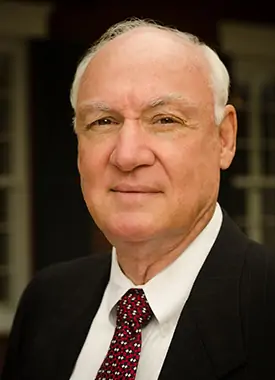 Dr. Seymour was born in Biloxi, Mississippi and graduated from Biloxi High School.  He then graduated from Ole Miss and later received his degree in dentistry from the University of Tennessee. While attending the University of Tennessee, Dr. Seymour met his wife Shirley who was in the dental hygiene school. They were married in 1970.  After graduating in 1971, Dr. Seymour and Shirley began practicing dentistry and dental hygiene in Marks, Mississippi, where their daughter Holly was born.
In 1974, they moved to Hernando and began a dental practice that would later become Desoto Family Dental Care.  Continuing education has always been a priority for Dr. Seymour and he recently received a plaque from the Mississippi Dental Association for 35 years of meeting and exceeding the annual continuing education requirements.
Dr. Seymour and Shirley have always been involved in the community since moving to Hernando. Dr. Seymour has been president of Hernando Rotary Club and the Chamber of Commerce.  He has served on the board of the Desoto Economic Council and was chairman of the board for the Community Foundation of Northwest Mississippi. Dr. Seymour is currently serving on the board of directors for the Desoto County Bank.
Dr. Seymour enjoys Ole Miss sports, fishing, and is involved in Honduras missions and the Fellowship of Christian Athletes.